Step 1: Gather information for each user.
Each user has a set of credentials which will be needed to configure each phone.
For each phone that you are configuring, obtain the following:
SIP Username or extension number (1234*123 format)
SIP Password
Domain - usually sip1.magnavoip.com
You can find this information in the Extension details page


Step 2: Configure your X-Lite software settings. 
     When you first load the device you'll be informed there is no account information and provided a link to set up your account. On subsequent attempts to set up the software, you will need to locate the "Softphone Menu -> Account Settings" option.

     Enter the following information from Step 1 above:
Account name - anything you like
User ID - Your extension number (e.g. 1234*123)
Domain - your domain
Password - your password


Be sure that "Register with domain and receive calls" under "Domain Proxy" is checked.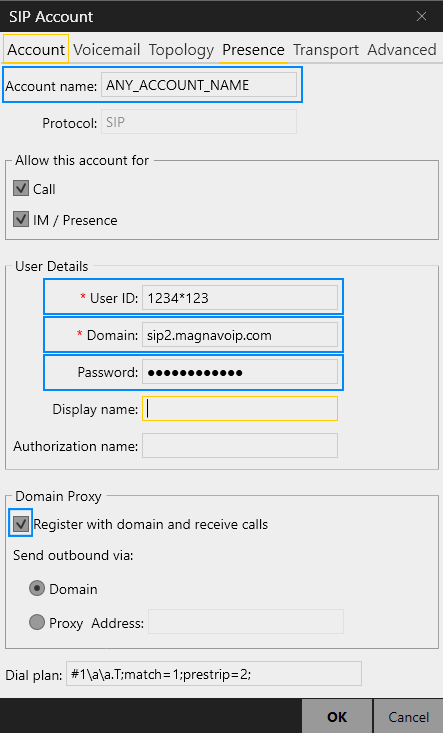 Step 3. Confirm that your phone is registered.
You should have a green checkbox marked "Available"
In the web portal, under extensions you should see "registered"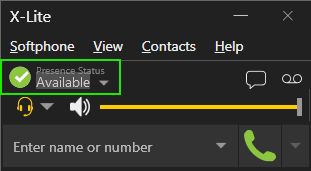 You should now be able to place and receive calls.!

--

If you can successfully register but are having trouble with audio - either sending or receiving:
Click the "Topology" tab, and set the first selector for "Firewall traversal method" to "None"